BRM Lasers


Lasermachines voor alle branches!

Je bent op zoek naar een hoogwaardige lasermachine. Maar hoe vind je de beste deal? Bij ons vind je topkwaliteit voor de scherpste prijs in deze marktcategorie.
Zo ben je altijd verzekerd van de juiste keuze.
Cutting and engraving with laser machines.
Unlimited possibilities

---
A laser machine helps you cut or engrave many materials quickly and effortlessly. Whether you're going to engrave metal or cut leather, with a BRM laser machine your job will be a piece of cake.
The solution for many assignments
Laser cutting

---
BRM laser machines work unprecedentedly fast and are also extremely accurate. Because the machines are controlled by a computer, they make an identical engraving or cutting line each and every time, in contrast to the traditional milling machine or punch stamp. This precise working method makes a laser cutter suitable for many industries. Our machines are used in sign companies, in education, in large factories and in architecture.

Buying a laser machine: the advantages
---
To buy a laser machine is to open up a world of possibilities. Many of our customers say that their new laser machine turned their innovative ideas into reality. With a laser machine, also called a laser cutter, you can quickly and easily cut a wide variety of materials. The main advantages of a laser machine are:

Suitable for cutting or engraving numerous materials.
Works quickly and very precisely.
Can be controlled by computer via CNC technology.
Optical laser head means that the material is not touched when cutting or engraving.
Cuts or engraves without leaving any residue.
Does not require any finishing work in the form of polishing, filing or sanding.
Excellent value for money.
Is user-friendly.
Delivered turnkey; you can get started right away.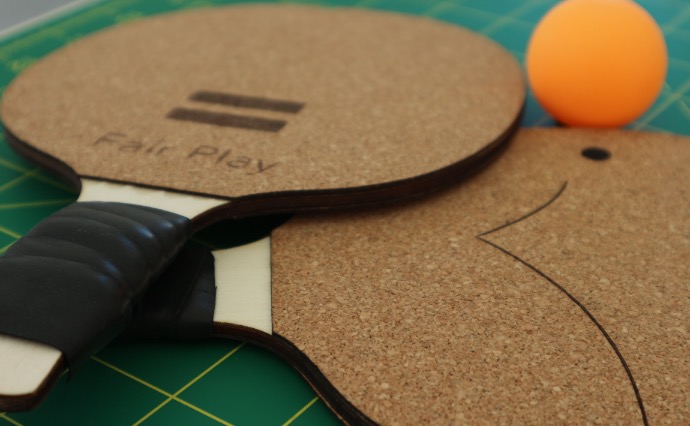 Which materials can you process?
---
A laser cutter is a very versatile device. You can engrave and cut with a machine. In addition, there are many materials that can be processed with our laser machines. Actually, there are too many to list. Not all laser cutters are suitable for all applications. So, take a look at the various models and ask for advice from one of our employees. Below is a list of materials that you can cut or engrave with one of our laser cutters:
Acrylic
Aluminum
Bamboo
Wood
Jewelry
Cardboard
Crystal
Cork
Rubber
Stainless steel
Mirrors
Textile
Veneer
(Cast) iron
Leather
(Painted) mdf
Natural stone
Paper
Plate material
Plastic (PVC-free)
Plexiglass
Marble

For small and large. From industrial to creative.
---
BRM Lasers customers are active in many different industries. Our laser cutters are used by small companies and large organizations. You can find them in shipbuilding, the advertising industry, the fashion industry, the metalworking industry, in carpentry and stonemasons, but also in (technical) education. They are also great for creative or artistic applications. You can make very detailed markings, engravings, etchings or contours with it. Laser cutters are suitable for the following applications, among others:

Manufacturing machine parts

Processing leather and textiles

Craft decorative objects

Produce prototypes

Personalize souvenirs and promotional gifts

And much more…



BRM Pro
De Pro lasermachine is ideaal voor sectoren zoals techniek en creativiteit.
Bijvoorbeeld geschikt voor drukkerijen, signbedrijven, interieurontwerpers en bouwers, reclamebureaus, modelmakers en architecten. Snij logo's uit, graveer unieke ontwerpen, creëer maquettes of personaliseer producten.
​Deze lasermachines van klasse 1 voldoen aan de strengste veiligheidsnormen. Ze worden geleverd met 2 jaar volledige garantie en firmware-updates. Standaard inbegrepen zijn stofvrije geleidingen, LightBurn software, ultrasone autofocus, een handige redpointer, Siemens veiligheidscomponenten, een softwarematig bestuurde luchtverzorgingseenheid, en een geïntegreerde afzuigingsuitschakeling.
De BRM Pro is stabiel en snel. Het is een veelzijdige, universele lasermachine met de beste prijs in dit segment.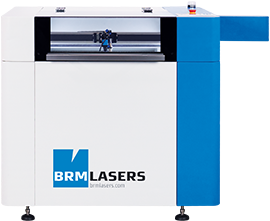 Pro 600
---
De Pro 600 is klein van stuk maar levert grootse prestaties. Voor dit compacte formaat is overal een plek te vinden.
Werkgebied 600 x 400 x 200 mm
Laservermogen 80 W
Hoogste veiligheidsniveau: laserklasse 1
In stock now!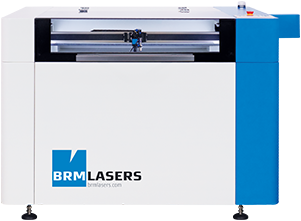 Pro 900
---
​De Pro 900 is de middenmoter qua maat. Met deze professionele CO2 laser snijd en graveer je kleine tot middelgrote projecten.
Werkgebied 900 x 600 x 200 mm
Laservermogen 100 W
Hoogste veiligheidsniveau: laserklasse 1
In stock now!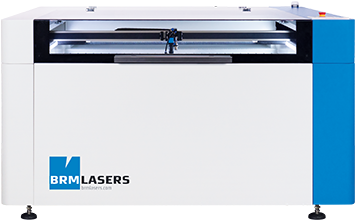 Pro 1300
---
De Pro 1300 is flexibel omdat je makkelijk klein én groot materiaal bewerkt. Dit formaat is perfect voor middelgrote tot grote werkplaatsen.
Werkgebied 1300 x 900 x 200 mm
Laservermogen 100 of 150 W
Hoogste veiligheidsniveau: laserklasse 1
Only a few left in stock!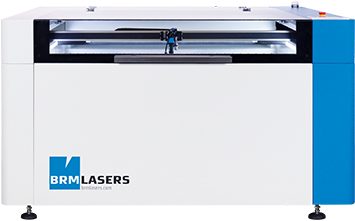 Pro 1600
---
De Pro 1600 combineert de veiligheid van een gesloten laser met de grootte van een productiemachine. Hij is daardoor ideaal voor grote werkplaatsen en productiebedrijven.
Werkgebied 1600 x 1000 x 200 mm
Laservermogen 100 of 150 W
Hoogste veiligheidsniveau: laserklasse 1
Only a few left in stock!
BRM Slim
The Slim is suited for (starting) entrepreneurs, schools and makerspaces, among others.

This basic machine is available on a smaller budget. Choose your material and turn a sketch into a 3D model of your design.
These laser machines rated laser class 1 comply with the highest safety standard. You get a 2-year full warranty and software updates. Also standard are LightBurn software, red pointer and Siemens safety components.
The Slim is ideal to learn how to work with a laser. It is a robust and safe basic machine.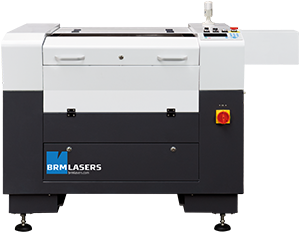 Slim 600

---
The Slim 600 is the smallest machine in this range. This makes it the perfect basic laser for hobbyists and small companies.
Work area 600 x 400 x 180 mm
Laservermogen 80 W
Hoogste veiligheidsniveau: laserklasse 1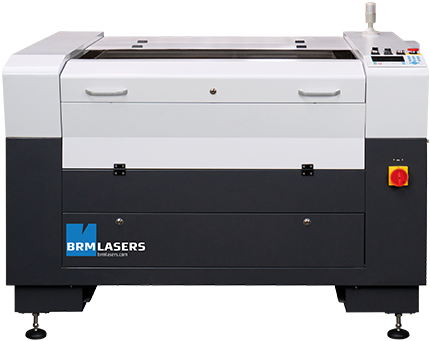 Slim 900

---
The Slim 900 is a perfect fit for schools with media, design and technology in their curriculum. Students learn to design and execute 2D and 3D items.
Work area 900 x 600 x 180 mm
Laservermogen 100 W
Hoogste veiligheidsniveau: laserklasse 1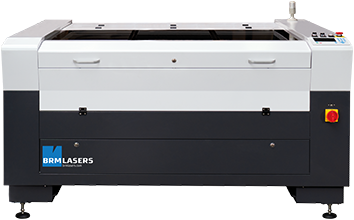 Slim 1300

---
The Slim 1300 has the best selling size. It is ideal for start-ups or makerspaces because you can easily switch between large and small items.
Work area 1300 x 900 x 180 mm
Laservermogen 100 of 150 W
Hoogste veiligheidsniveau: laserklasse 1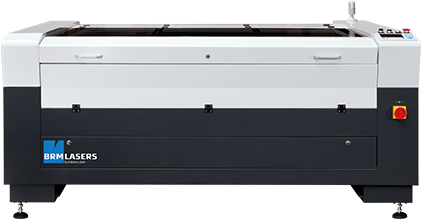 Slim 1600

---
The Slim 1600 is the largest machine in this series. It is a solid and safe CO2 laser for high volume runs and large sheet material.
Work area 1600 x 1000 x 180 mm
Laservermogen 100 of 150 W
Hoogste veiligheidsniveau: laserklasse 1
Discover machines, accessories and more in our shop!